Gaya, E., Fernández-Brime, S., Vargas, R., Lachlan, R. F., Gueidan, C., Ramírez-Mejía, M., Lutzoni, F. 2015. The adaptive radiation of lichen-forming Teloschistaceae is associated with sunscreening pigments and a bark-to-rock substrate shift. Proceedings of the National Academy of Sciences 112:11600-11605.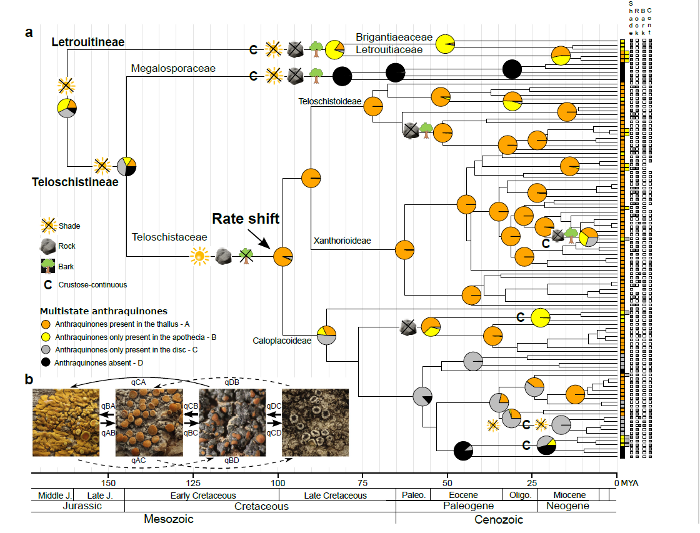 Download publication (PDF file)
Download supplementary file (PDF)
Gaya, E., Högnabba, F., Holguin, A., Molnar, K., Fernández-Brime, S., Stenroos, S., Arup, U., Søchting, U., Van den Boom, P., Lücking, R., Sipman, H. J. M., Lutzoni, F. 2012. Implementing a cumulative supermatrix approach for a comprehensive phylogenetic study of the Teloschistales (Pezizomycotina, Ascomycota). Molecular Phylogenetics and Evolution 63:374-387.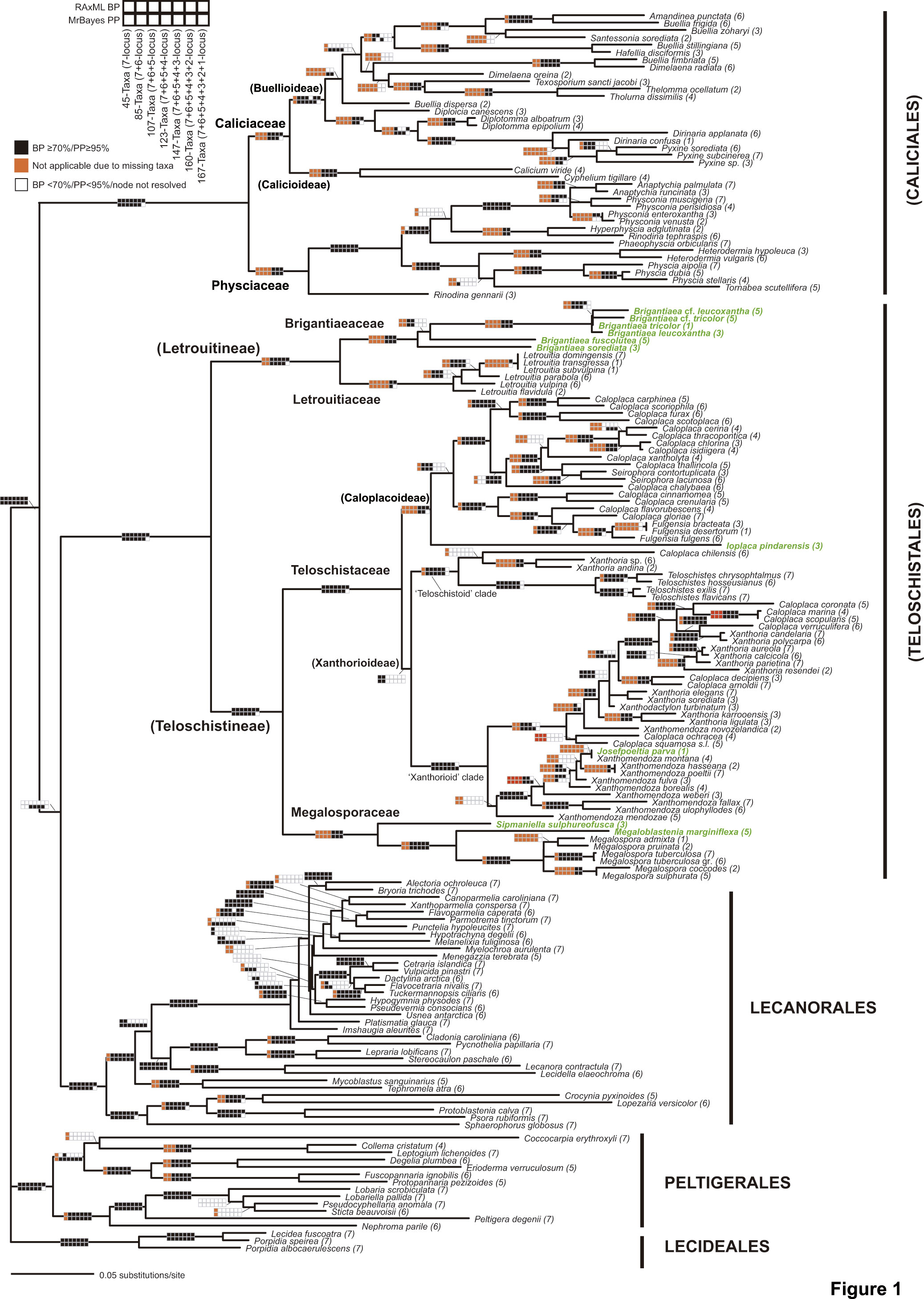 Download publication (PDF file)
Download supplementary figure (PDF file)
Download supplementary table (PDF file)
Gaya, E., Redelings, B.D., Navarro-Rosines, P., Limona, X., De Caceres, M., Lutzoni, F. 2011. Align or not to align? Resolving species complexes within the Caloplaca saxicola group as a case study Mycologia 103(2):361–378.
Download publication (PDF file)
Download supplementary material and methods (PDF file)
Download supplementary figure (PDF file)
Download supplementary table (PDF file)
Gaya, E., Navarro-Rosines, P., Limona, X., Hladun, N., Lutzoni, F. 2008. Phylogenetic reassessment of the Teloschistaceae (lichen-forming Ascomycota, Lecanoromycetes). Mycological Research 112:528–546.
Download publication (PDF file)
Download Appendix A (PDF file)
Download Appendix B (PDF file)